Visit Paris with a Parisian
Visit Paris with a Parisian
Guided tours on foot, by bike, or by car.
Paris, like an elegant lady, requires a proper introduction! Visit Paris accompanied by your own private guide who gives you the insider's perspective of this historic and stylish city. You will feel warmly welcomed and soon at ease as you tour this city of lights!! 
Any traveler might ask himself what is the soul of such a unique city?
The extraordinary heritage we have been entrusted with and the right to enjoy it, came without instructions for a constantly reinvented use.
If you want to know the Parisian art de vivre, the good addresses and illuminating anecdotes about neighborhoods and their residents of yesterday and today, take a private guided tour with Esprit de Paris. Far from the traditional tourist route, you will gain entrée into the authentic life of real Parisians. After a few hours with your exclusive guide, you will feel more like a local, and if lucky, you will have become a little more parisian...
Too many tourists tend to miss the essence and soul of Paris. Its cultural and intellectual life, to be fully appreciated, needs context and history! Your guide will show you Paris as a friend does, and reveal the mentality and customs of the French. You will explore the places, ideas and trends that define modern culture in Paris. You will also visit private mansions, museums, secret places, lovely gardens, and châteaux around the city ... 
Your guide was born in the true heart of Paris, on the Ile de la Cité, next to Notre-Dame. She was raised in a townhouse in the Upper Marais. She received a master's degree in 18th century French history from the Sorbonne, focusing her studies on the Grand Tour, an aristocratic rite of passage.
The discerning traveler will enjoy these authentic, innovative and irresistible tours offered by Esprit de Paris.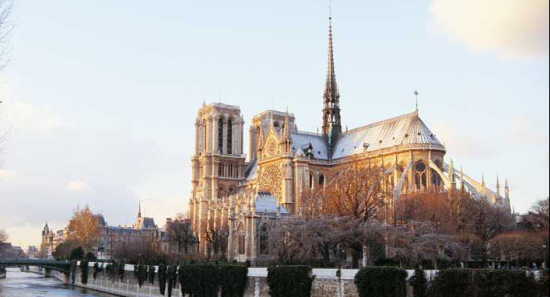 "Paris is the starting point of success" Victor Hugo
Why ESPRIT DE PARIS?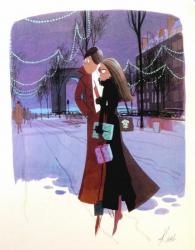 For generations, Parisian women have confounded men and  women with their mysterious allure, otherwise known as their je ne sais quoi. Sophisticated but nonchalant, les Parisiennes impress with the sharpness of their wit, and charm with an ease that makes them so contemporary. The drawer Kiraz paid tribute to their unique style of feminity, seen in the drawings on this website. 
The French Parisians are the ambassadors of this spirit so unique to Paris.
I think the secret of the France's allure is the inspiration to follow your passions, wherever they may lead...
It is possible, if you wish, to be advised on how to create an air of Parisian elegance.
You'll also have access to private sales, and to a parallel market that tourists do not know, and where wise women find one of a kind items.