Visit and price of the guided tour in Paris
Visit and price of the guided tour in Paris
With your private guide, you can visit Paris by bicycle, by car or on foot.
Thus we can visit Le Marais, Saint-Germain-des-Pres, Montmartre, the Louvre area, the Opera area, or any place that interests you.
On foot or by bike, for a group from 1 to 6 persons:
- A half day (3hrs): 250 €
- Full day (6hrs): 500 €
The bicycle is an ideal way to discover Paris ( Paris on a bicycle ). It's how I get around every day! Exploring the city on two wheels enables you to efficiently discover charming neighborhoods, to take in the architecture of Paris, and to easily stop at museums or shops. With your guide, you can safely cruise the streets without fear of getting lost. Far from the noisy boulevards, you'll enjoy the pleasant village atmosphere found in certain districts of Paris.
The car is an ideal way to see many of the main monuments of Paris that are spread out across the city ( the Car Tour). It's easy to drive to any of the impressive châteaux around Paris, including: Versailles, Vaux le Vicomte, Fontainebleau, Malmaison, Chantilly... or to Giverny, the house of Monet.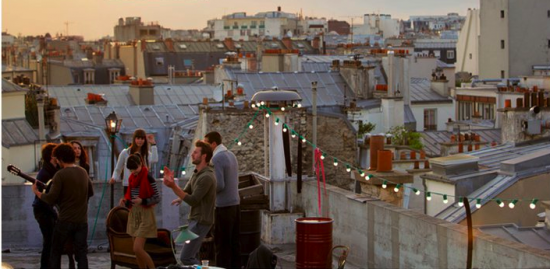 "There are only two places in the world where people can live happy, home, and Paris." Hemingway